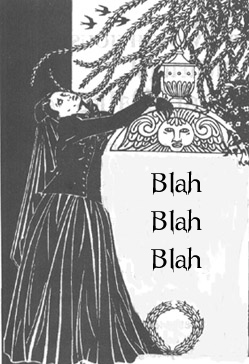 We, as humans, (well those of you that are) co-exist on this great big blue ball called Planet Earth.
Perchance if you ponder this, truly aren't we really existing but a brief second on a grain of sand on the shore of the universe. Thus this page was created to bridge the gap from my portion of the grain to yours. Here you will find my world and the world of my minions (family and friends). Oh, and let me take this time to say that I appreciate all of you out there... the people whom have entered my life, for each and everyone of you has or is teaching me a lesson. Be it good or evil (LOL), I gain something from each person I meet, and I hope that I have bestowed the same on you. Blah Blah :) Enough said.
Ok you will be tested on the following later so take your time and look carefully.
Who are these precious angels?

A.

B.

C.
Ok I bet all of you picked me out. DUH, obvious....
Heather and Valerie are a little more difficult. Which little angel looks like she can't sit still for nanosecond? If you picked C. you guessed correct, that would be Heather...what a little imp.
To view more recent pictures visit one of the following:
This site needs further work. I plan on adding pictures of where we live-the Washington, DC area, friends and places we like. So stay tuned.
"I became insane, with long intervals of horrible sanity."
Edgar A. Poe