Cozumel 2005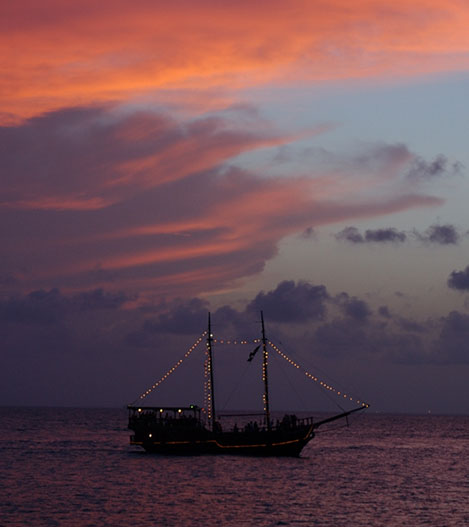 Well we're back and brought some friends and family!!
As usual I do not know where to begin. It seems like eons ago I was basking in the warm glow of the Mexican Sol. I apologize to all of you out there (is there anyone out there)for my lapse of time between my trip and working on this page. Today is the 17th of April, we went on our vaction back in June of 05. Shame on me. For now I will get as many pictures done as I can and up on the site for your viewing pleasure. I will not go into a long diatribe until I can gather my notes and thoughts, as I think I have a few (thoughts) and a lot of notes to compile and do justice to the establishments, etc. we visited.
Suffice to say I must start somewhere-so here goes nothing. Unlike the last trip, Duane and I decided to take along a few more traveling companions to open their horizons to the beauty and tranquility found on the "Island of Swallows." In the following pictures you will see the "newbies," Heather and her friends, Ronnie & Alex.
Our trip began on June 22, 2005, at the lovely hour of 5:08 AM! (insert here, blah blahs about flights and such-later on this verbage) The first group of pictures are of our casa away from casa for the next 7 days!! The condo we stayed in is named, "Casa Phoenix," which was established in 2004. As you can see we had a beautiful view, full kitchen, a hot tub, living room, dining room and everyone was thrilled to have their own room and bathroom!! I was surprised to learn that this place has more square feet than my townhouse!! WOW, it was massive and very, very comfortable.
The SKY - Pretty much self explanatory!! Beautiful!!
Snorkeling Trip with Adrian!!
Words cannot describe the wonderful time we all had at four different snorkeling locations. You can tell by the photo's that there were varying depths .
AROUND THE ISLAND
back | home